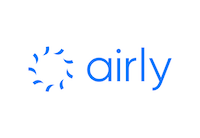 Airly provides a sensor that reports on the air quality for environments around buildings (as opposed to indoor air quality sensors).
Use Cases
Potential use cases include:
Track air quality around your office buildings
Automate HVAC based off external temperature readings
Auth Requirements
This connector requires the following credentials:
| Credential | Description |
| --- | --- |
| API Key | Provide the API Key that comes with your Airly subscription |
During setup, you will also need the latitude and longitude of your building - Airly utilizes this location data to identify nearby sensors (within 20km), since Airly sensors measure outdoor air quality rather than inside specific buildings.
Mapped Concepts
| Connector Concept | Mapped Type |
| --- | --- |
| Installation | Building |
| Airly device | Device |
| Measurement | PM_1_Level_Sensor, PM_2_5_Level_Sensor, PM_10_Level_Sensor, Temperature_Sensor, Relative_Humidity_Sensor, Sea_Level_Air_Pressure_Sensor, Wind_Speed_Sensor, Wind_Direction_Sensor, NO2_Level_Sensor, Ozone_Level_Sensor, SO2_Level_Sensor, CO_Level_Sensor, H2S_Level_Sensor, NO_Level_Sensor |
Sample Code
The following example shows how to retrieve each of the individual air quality results for a particular sensor. Included in the example is information about the unit, which helps understand the values returned for each sensor.
Request

 Response

Copy

1


2


3


4


5


6


7


8


9


10


11


12


13


14


15


16


17


18


19


20


21


22


{
  things(filter: {id: {eq: "THG45hccuo53rqUhUib2FyVpA"}}) {
    id
    name
    exactType
    points {
      id
      name
      exactType
      unit {
        name
        description
      }
      series(latest: true) {
        timestamp
        value {
          float64Value
        }
      }
    }
  }
}